Kallio Restoration is a building envelope restoration contractor servicing Metro Vancouver and the Fraser Valley. We specialize in the exterior restoration, repair, and maintenance of multi-family Strata units.
Complete Building Envelope Restoration
Working with engineering partners to manage and complete the restoration of your building envelope to current BC Building Code standards. Product selection and design input is key to creating a project that adds the most value to your investment.
Targeted Repairs
Siding replacement, deck restoration, metal flashing, roofing, railings, membranes, windows, and doors.
Cladding Replacement
We are experts in the removal and replacement of many types of wall cladding.
Stucco
Fibre Cement (Hardie, Allura)
Sheet Metal
Vinyl siding
Cedar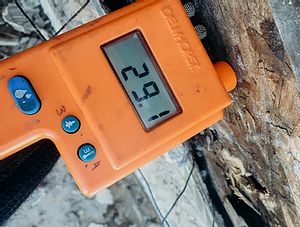 Building Envelope Assessment & Reporting
From leak investigations to envelope condition assessments, it's important to know the cause of the envelope failure before offering the appropriate solution.
Rot Repair
Structural repairs from moisture ingress can vary from slightly deteriorated plywood to completely failed posts and beams. Our crews are experienced at safely restoring the structure of your building. Structural engineering partners are on-call for review and reporting of repairs.
Window & Door Replacement
Long lasting partnerships with key reputable suppliers allow us to offer the right solution for every project. All installations are completed to an engineered standard to ensure that the building envelope is protected against moisture ingress.
Membrane Replacement and Deck Repairs
Liquid membranes – urethanes, PMMA, TPM.
​Vinyl membranes – 60Mil woven or slick back